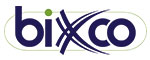 Bixco Flooring & Supplies, established in 1971, services Louisiana and the Gulf Coast markets of Mississippi and Alabama. Since our inception in March of 1971, Bixco has been the region's leading distributor of flooring installation supplies and tools. We pride ourselves on providing the highest quality products, with the latest technological advances to the flooring trade. Our team of customer service and sales people is second to none in providing our customers with solutions to complex job site problems.
The patriarch of the Bixco family, Al Bixby, laid the foundation of the company with an unwavering focus on offering our customers the market's best products at competitive prices while delivering the utmost professional service. These values are at the very core of who we are today.
Throughout the past four decades, Bixco has continued to grow into new markets as well as product category offerings. Today, in addition to flooring supplies, we also distribute various types of floor coverings from hardwood, to luxury vinyl tile & plank, to various types of rubber flooring.
Thank you for considering Bixco as your primary source for floor covering and installation supplies.